Second Life: Japanese Haiku in Translation — "the skeleton"
Welcome to Second Life: Japanese Haiku in Translation, a weekly look at haiku from the source, and how it might be brought to us.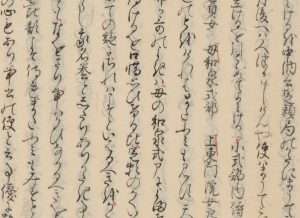 A skeleton; such is the final wreck of a beauty
骸骨や是も美人のなれの果
gaikotsu ya kore mo bijin no nare no hate
(Natsume Sōseki 夏目漱石)
1. According to this source, the poem is based on the poet's direct experience of a ceremony held following the death of his sister-in-law. This ceremony — called kotsu-age, "bone raising" — is a Japanese custom that follows the cremation of a dead body. The family of the deceased use special long hashi (chopsticks) to pick up cremated bones and transfer them to an urn.
2. The phrase nare no hate refers to a ruined state that is finally reached after some sort of downfall.
3. This poem contains no season word. The Japanese technical term for such haiku is muki (無季), "seasonless."
Second Life: Japanese Haiku in Translation is presented by Dan Bornstein, a language specialist in Japanese and a writer of fiction, poetry, and essays. His work in English has appeared, among other places, in Daily Science Fiction and Star*Line, and is also included in the 2022 Dwarf Stars anthology. He lived in Japan for eight years (four in Kyoto, four in Tokyo). He regularly posts short prose and haiku poetry on his bilingual English/Hebrew website.