rising sun
the depth of a barrel
of blood wine
— Anna Maris
The MISSION of The Haiku Foundation is threefold:
to SEEK active exchange with other haiku languages and cultures around the world
Our

Latest Posts

Haiku Writing Prompts, Dialogue and Information Curated by The Haiku Foundation's Passionate Team of Contributors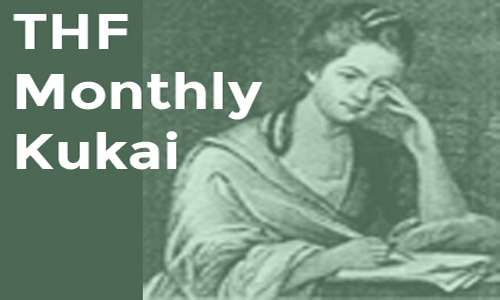 Final day to vote in the THF Monthly Kukai . . ...