Second Life: Japanese Haiku in Translation — "the fan"
Welcome to Second Life: Japanese Haiku in Translation, a weekly look at haiku from the source, and how it might be brought to us.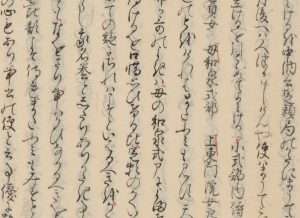 A dignified priest, with a folding fan in hand, driving away a moth
威儀の僧扇で払ふ灯取虫
igi no sō ōgi de harau hitorimushi
(Takahama Kyoshi 高浜虚子)
1. This poem includes two season words: fan, ōgi, and moth, hitorimushi. Both are associated with summer.
2. The syntax of the original puts particular emphasis on the last word, so that everything that precedes it can be understood as as subordinate clause: "A moth that a dignified priest is driving away with a folding fan".
Second Life: Japanese Haiku in Translation is presented by Dan Bornstein, a language specialist in Japanese and a writer of fiction, poetry, and essays. His work in English has appeared, among other places, in Daily Science Fiction and Star*Line, and is also included in the 2022 Dwarf Stars anthology. He lived in Japan for eight years (four in Kyoto, four in Tokyo). He regularly posts short prose and haiku poetry on his bilingual English/Hebrew website.