Second Life: Japanese Haiku in Translation — "some sleep"
Welcome to Second Life: Japanese Haiku in Translation, a weekly look at haiku from the source, and how it might be brought to us.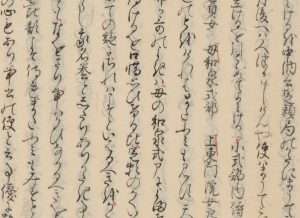 I'd borrow them and get some sleep — that scarecrow's sleeves; nighttime frost
借りて寝ん案山子の袖や夜半の霜
karite nen kakashi no sode ya yowa no shimo
(Bashō 芭蕉)
This poem creates suspense by first referring to something that is not immediately identified. In the original the confusion is even greater, as the Japanese language has no true pronouns and normally doesn't use words such as the "them" in the translation — especially in the compressed haiku style where the rule is to omit anything that can be understood from the context.
A word-for-word equivalent may be:
having-borrowed I'd sleep / scarecrow-sleeves [cutting word] / midnight-frost
The season word is frost (shimo), associated with winter.
Second Life: Japanese Haiku in Translation is presented by Dan Bornstein, a language specialist in Japanese and a writer of fiction, poetry, and essays. His work in English has appeared, among other places, in Daily Science Fiction and Star*Line, and is also included in the 2022 Dwarf Stars anthology. He lived in Japan for eight years (four in Kyoto, four in Tokyo). He regularly posts short prose and haiku poetry on his bilingual English/Hebrew website.