New to Haiku: Advice for Beginners – Réka Nyitrai
In
Advice for Beginners
posts, we ask established haiku poets to share a bit about themselves so that you can meet them and learn more about their writing journeys. We, too, wanted to learn what advice they would give to beginning haiku poets.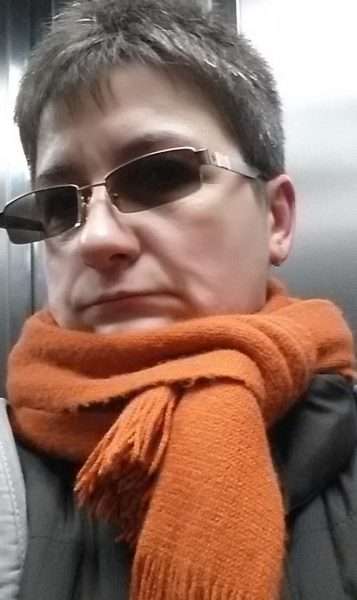 Welcome to New to Haiku, Réka. How did you come to learn about haiku?

Although I have always been interested in poetry, three years ago I had a very intense period of hunger for beauty and art. At that time I used to read and copy out several poems a day in my notebooks. I also read either a novel or a short story collection on a weekly basis. During this time I came across The Narrow Road to the Deep North by Basho and through this haibun book of his I discovered haiku.

Do you have a haiku mentor? What advice did they give you? Did someone else's haiku greatly influence your own?

I was lucky to have many mentors (
David Read
,
Dick Whyte
,
Clayton Beach
,
Danny Blackwell
,
Alan Summers
,
Ed Bremson
, to name a few) as I used to workshop my poems in several Facebook groups dedicated to haiku workshopping. I also have been an active member of the Haiku Nook community on Google+.  At the beginning, for almost two years, whenever I read a haiku that I considered well written, original or outstanding in some way, I copied it into my haiku notebook and kept reading and rereading it/them till I knew it by heart.
Where do you most often write? Do you have a writing process?
At the moment I am writing more prose poems than haiku.  I like to experiment with different forms and genres and feel that each informs the other. I do not have any particular writing process, I can only say that on days when I am unable to write I feel incomplete.  


The poems from my debut collection While Dreaming Your Dreams were written during the first two years of my haiku journey, inspired by my daily life and memories triggered by different emotions, events and dreams. The poems were selected from my haiku notebooks by my publisher, Danny Blackwell. Danny made the selections, ordered the flow of the poems, and designed both the book and its cover.  
What are your favorite haiku that you have written? Can you share a story behind one of them?

Every time a haiku of mine gets published, that particular one occupies my mind for a while. My best known haiku is the one I wrote about my father being diagnosed with lung cancer:
     an octopus
     in her father's lungs…
     first autumn rain
          — Réka Nyitrai, Otata 36
Dave Read proposed it at re:Virals as "one of the finest haiku ever written in English".
How do you approach reading haiku?

What haiku-related project are you currently working on that brings you joy? What do you like about it?

Alan Peat and I have started a shared project where we come up with new, modern (gendai) kigo (season words). So far, we came up with some for spring and summer, such as: green dog, daffodil haze, raining ropes, dandelion love. We then use these in new haiku.
For those just starting out, what advice would you give?
Read daily and write daily. Do not read only one kind of haiku – read the classics and read modern (gendai) poems  too. Dare to be different! Take rejections lightly: editors are human beings and their views are as subjective as yours and mine.
Réka NYITRAI lives in Bucharest, Romania. She is a spell, a sparrow, a lioness's tongue — a bird nest in a pool of dusk. She writes Japanese short forms (haiku, tanka), cherita, and other micro poems. She is the recipient of a Touchstone Distinguished Books Award for 2020 for her debut haiku volume While Dreaming Your Dreams (Valencia Spain: Mono Ya Mono Books, 2020).
We'd love to hear from you in the comments. The Haiku Foundation reminds you that participation in our offerings assumes respectful and appropriate behavior from all parties. Please see our Code of Conduct policy for more information.