New to Haiku: Advice for Beginners — John Pappas
Today at New to Haiku, let's meet John Pappas. John is a poet, teacher, and a musician. His haiku have appeared in Frogpond, Modern Haiku, cold moon journal, failed haiku, Haiku in Action, tinywords, and many other fine journals. John's poetry was selected for the Mayor of Boston's Poetry Contest in 2016 and 2020. Thanks for sharing your haiku journey with us, John.
In Advice for Beginners posts, we ask established haiku poets to share a bit about themselves so that you can meet them and learn more about their writing journeys. We, too, wanted to learn what advice they would give to beginning haiku poets. You can read posts from previous Advice for Beginners interviewees here.
Welcome to New to Haiku, John! How did you come to learn about haiku?
I imagine, like many American school children, I was introduced to the 5-7-5 [syllable] style of haiku at some point in my education. That lesson, apparently, wasn't very memorable. I do have a very clear recollection, however, of discovering the haiku sensibility. I was sitting in the back of a high school English class and, while the class was discussing some Browning or Blake poem, flipping toward the end of our anthology and discovering Wallace Stevens' poem "Thirteen Ways of Looking at a Blackbird". While not haiku, each of the thirteen stanzas (often focusing on one image or two juxtaposed images) seemed infused with an enormous emotive capacity. The simplicity of the natural element, a blackbird, could be used to communicate so much within each stanza. I couldn't tell you how many times I turned to that page in the anthology to watch that blackbird shimmer and transform before my eyes. When I was in my thirties, I stumbled upon the excellent journals Modern Haiku and bottle rockets, and recognized a familiar friend in the sensibility of some of the poems within. I began to appreciate the stunning possibilities of English language haiku, senryu, and related forms and, as I began writing in earnest about two years ago, immersed myself in this world.
Where do you most often write? Do you have a writing process?
If I carve out a dedicated time to write, I sit down and begin by reading haiku, to get into that rhythm, and that way of thinking about the world and our experience of it. I keep a collection of fragments,  images, or phrases that I discover or that come to me during the day, that I hold in reserve until another image or phrase I create activates a resonance or relationship that I think might be worth exploring. I might scroll through this word bank and see if anything I've recently added has sparked my interest or brushed up against another fragment that has been simmering in the pot for a while.
I also try to be open to writing anywhere. Haiku writing is an activity but it is also a mindset, and if you practice it assiduously poems can come to you while you are driving, working, cooking, or doing whatever. It may not be the final draft that you scribble down at a stop light or while your onions are sautéing, but if you are open to seeing and celebrating the moments of your everyday life through the haiku or senryu lens, I think you'll find some of the best writing comes when you are engaged in mundane tasks and are thinking, remembering, and imagining while you do so.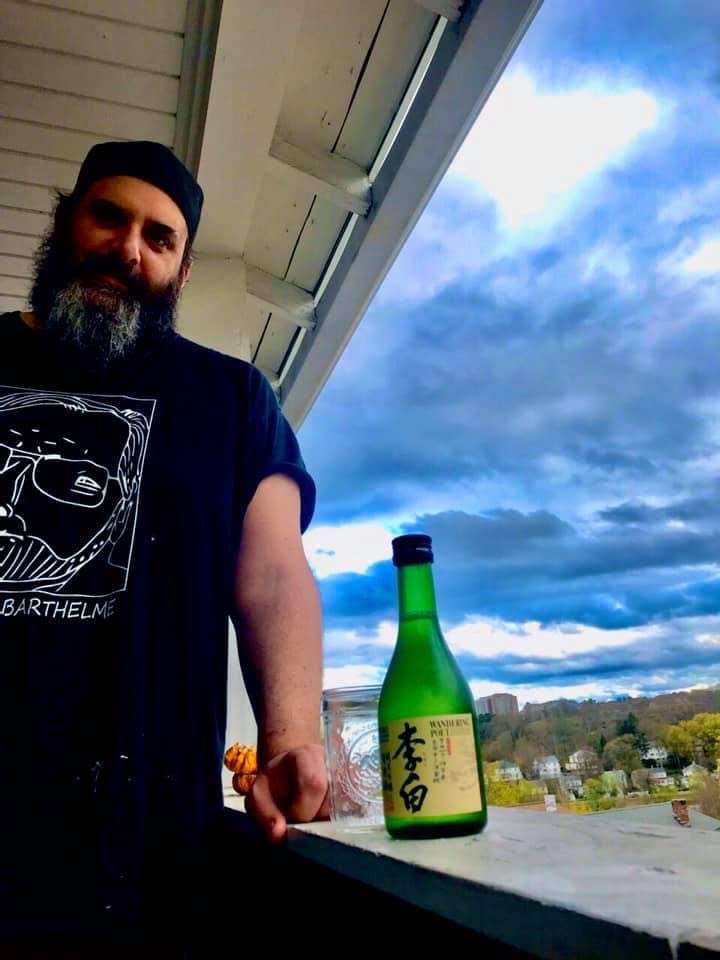 For those just starting out, what advice would you give?
I'm not sure how helpful my advice would be as I still think of myself as "starting out", but two things have been really beneficial to me:
The first is to find organizations that provide resources and prompts for poets. For me, the weekly prompts provided by the Nick Virgilio Writers House, for their Haiku in Action column, were extremely motivating and useful. Each week they will present a subject, topic, or theme and encourage you to send in three poems in response to it. These prompts encouraged me to write regularly, first and foremost, and to write a poem about something I might not consider writing about. It helped me to slow down and cultivate that haiku mindset, expanding what I might have previously thought of as "poem-worthy" subjects. The Haiku Foundation's Haiku Dialogue column, too, is a great place to send in a couple of poems in response to an engaging biweekly prompt, and the Haiku Foundation's resources are incredible. Triveni's HAIKUsutradhar, which I will talk about in detail later, is an amazing place to present poems in response to weekly prompts and receive feedback. I think these sites encourage reflection and, because the submission-to-publication window for these sites is much shorter than some other journals, really help poets improve quickly.
The second thing that has been helpful to me is more the cultivation of a mindset based on two principles: keep writing no matter what, and give yourself permission to fail. Honestly, giving myself permission to write terrible poems has prevented me from paralysis and saved me from writer's block. Perhaps it is the brevity of the forms in which I choose to write or something about my writing process where I tend to write multiple poems in a session, but allowing myself to move on from a poem and not get discouraged or bogged down in trying to fix it has been a game changer for my writing. Sometimes I will go back and dust off a poem and take another look at it, but being able to move on in the moment because you have given yourself permission to do so is vital. I think this mindset, coupled with the notion that haiku is not just one thing — that there's such a glorious range from the more traditional to the experimental and a place for each style in the larger movement — has been really helpful and encouraging to me.
What are your favorite haiku that you have written? Can you share a story behind one of them?
These are some of my favorites:
binary star
I orbit
my grief

— Nick Virgilio Writers House, Haiku in Action, week of July 7-14th, 2022


cold gin
the crocus
opens

— Heliosparrow Poetry Journal, January 15, 2023


early morning mizzle the still warm embers hiss

—Frogpond, Issue 45.3, Autumn 2022


bright winter moon
caught in barbed wire
family detention center

—tsuri-dōrō #10, July/August 2022

rolling the limes
before juicing
summer rain

—Kingfisher #6, October 2022


writing
his lonely poem
garden snail

—Haiku Dialogue, January 18, 2023


weight of
my conscience
plodding whelk

—Wales Haiku Journal, Summer 2022


old polaroids a trip through thensylvania

—Five Fleas, March 12, 2023

Recently, my mother moved into an assisted living facility, and I took possession of our family photo albums. There were so many amazing pictures and polaroids of my mom, dad, grandmother, and me — birthday parties, vacations, first days of school, holidays, ordinary everydays — and I was struck how these wonderful memories, codified in old photos, almost became a place — a place that I could visit but that I could never go again. The weightiness of the occasion and the symbolism inherent in my bringing those albums from my childhood home to where I live now is where this poem originated.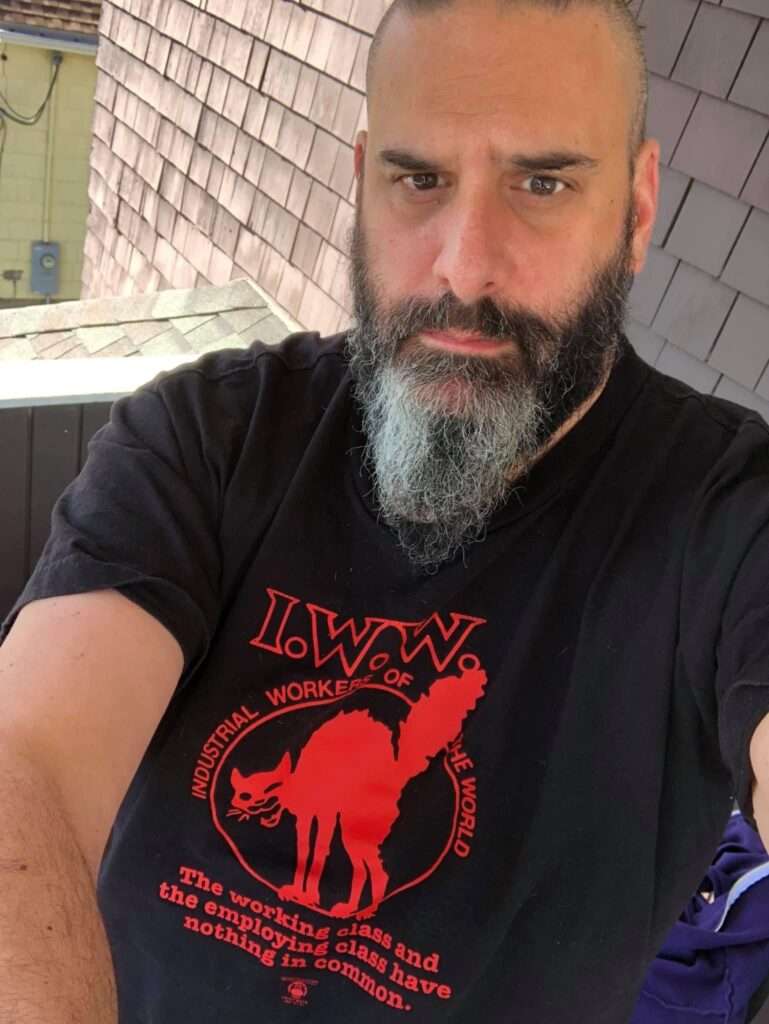 What haiku-related project are you currently working on that brings you joy? What do you like about it?
I'd love to do a book of poems! I can't say I'm working on it beyond continuing to write and publish poems in journals, but I'd love to put together a manuscript and see what happens. If any of your readers have experiences they'd like to share with me about how to take this next step, I'd love to hear about them.
I've heard that you are active on the haiku workshopping site HAIKUsutradhar over on Triveni Haikai India. How has workshopping your haiku online contributed to your growth as poet? What are the advantages and disadvantages of participating in a haiku workshop?
I first sought out Triveni Haikai India because I read an amazing issue of their journal haikuKATHA, and was interested in submitting some of my poems. I found out that their process is very different from other journals. While some journals, upon submission of your poems, might offer some editorial suggestions and accept the poems contingent upon this, Triveni runs one of the most successful workshop models I have ever seen. Although some weeks are open, where you can submit a poem about anything, most weeks you can submit up to three poems in response to a prompt. Lev Hart, whose poems are amazing and inventive, is currently serving as a group mentor. His feedback is not only helpful and generous, but incredibly encouraging and positive, as is the feedback of the other poets on the site.
The genius of the model is that you can not submit all three poems at once — you must wait at least 24 hours before submitting again. Also, for every poem you submit you are asked to comment on someone else's poem. This model ensures that people come back multiple times during the week to make and receive feedback and make their poems the best they can be. The prompts are engaging — sometimes textual, sometimes pictorial, sometimes poetic — and to see how your fellow poets interpret the prompts and to see their poems come into being is truly illuminating. To read their comments and suggestions is to see your poem with fresh eyes, as a reader would, which is sometimes very difficult for a writer who has spent so much time with a poem. Additionally, there are featured poems, resources, and multiple forums to learn from — the website is a robust, energetic, and creative space in which to learn and grow. Some of the best English language haiku and related forms are being written on this site and watching them evolve into their final forms is transformative for one's practice. I can't recommend it enough.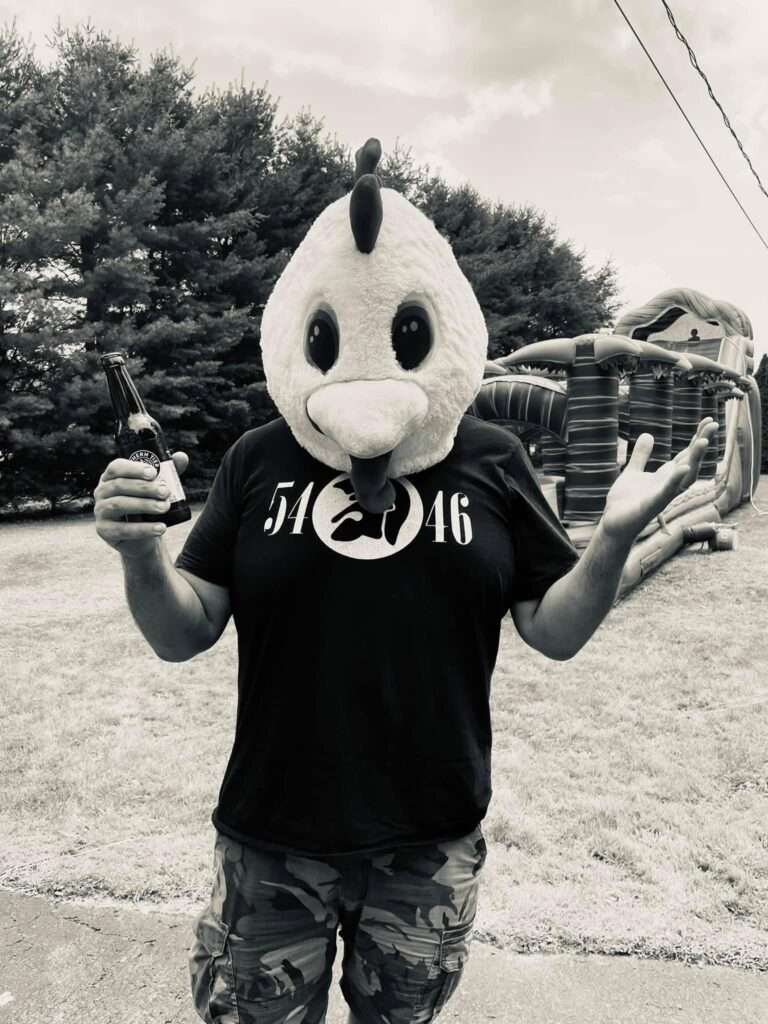 John Pappas is a poet and teacher whose work has appeared in Handsome, Frogpond, Modern Haiku, cold moon journal, Failed Haiku, Nick Virgilio's Haiku in Action, tinywords, Presence, The Mainichi, bottle rockets and many other journals. His haiku have been included in the anthologies Seed Packets: An Anthology of Flower Haiku and the forthcoming Bird Whistle: An Anthology of Contemporary Bird Haiku (bottle rockets press), and his poetry has twice been selected for the Mayor of Boston's Poetry Contest (2016 and 2020). He has been nominated for a Touchstone Award and for inclusion in Red Moon Press's annual anthology. As drummer and lyricist of the punk rock band Heather Hates You, he has recorded two albums: Operation Suckerpunch (2003) and A Scar is Born (2006). A graduate of the College of the Holy Cross and the Boston College Graduate School of Education, John lives in Boston, MA with his wife and two daughters, and has taught literature and general semantics in the Boston area for over 25 years.
We'd love to hear from you in the comments. The Haiku Foundation reminds you that participation in our offerings assumes respectful and appropriate behavior from all parties. Please see our Code of Conduct policy for more information.