New to Haiku: Advice for Beginners–Allyson Whipple
Today at New to Haiku, let's meet Allyson Whipple. Allyson is the curator and host of The Culinary Saijiki blog and podcast, and editor of Haiku Girl Summer. She also serves as newsletter editor for the Haiku Society of America, and edited an issue of Failed Haiku on ekphrastic-themed senryu earlier this year. Thanks for sharing your haiku journey with us, Allyson!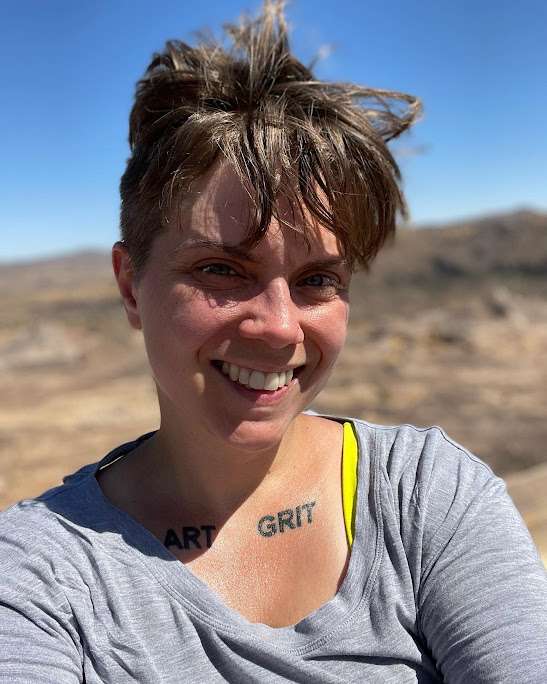 In Advice for Beginners posts, we ask established haiku poets to share a bit about themselves so that you can meet them and learn more about their writing journeys. We, too, wanted to learn what advice they would give to beginning haiku poets. You can read posts from previous Advice for Beginners interviewees here.
Welcome to New to Haiku, Allyson! How did you come to learn about haiku?
Like many practitioners based in the United States, I learned about haiku in elementary school. But it was a limited definition: a 5-7-5 nature poem. I studied poetry in college and in both rounds of graduate school, but for better or for worse, haiku only came up once, and while the instruction was a little more in-depth, the professor was not actually a haiku practitioner, so again, the information was limited and not entirely accurate.
My fascination with haiku began in early 2013, when I took a haiku workshop through the Austin Zen Center. At that point I was writing mostly free-verse mainstream poetry, but I would explore haiku in fits and starts. After the brief haiku unit in my MFA program, I was finally inspired to go beyond what I'd learned so far, and get more serious. But I was also finishing my MFA thesis, where a bunch of haiku was not going to fly (but I did sneak a haiku sequence in there). I started writing more regularly, and exchanging poems with a writing partner. I wrestled with the direction of my creative life after finishing my MFA in 2018, and during the 2020 COVID lockdowns, I got clear that I really wanted to focus on haiku. That's been my main poetic outlet ever since.
Do you have a haiku mentor? Did someone else's haiku greatly influence your own?
I've yet to have a formal haiku mentor, but I've had a number of guides over the years. I was a member of Scott Wiggerman's poetry study group (which covered many forms, not just haiku) when he still lived in Texas, and he remains one of my most influential poetry teachers. My last two years in Texas, I was a member of the Austin Haiku Study Group, and felt I really started coming into my own through our critique sessions. Agnes Eva Savich runs a small but mighty group, and if you are in Central Texas, I encourage you to join! Now that I'm in St. Louis, I get to be part of John J. Dunphy's Mississippi Mud Daubers Haiku Study Group.
Outside of face-to-face interaction, I learn a great deal from Patricia McGuire's Poetry Pea podcast, as well as Ben Gaa's Haiku Talk channel on YouTube.
Where do you most often write? Do you have a writing process?
My process is always shifting based on the way that my life changes. Right now, most of my drafting is done during the walks I take during my lunch breaks. I carry a small Field Notes brand notebook in my pocket, along with a pen. I don't try to force anything, but I do take a moment to invite my curiosity and creativity to come in. I express my desire to draft at least one haiku in the 30-45 minutes that I'm out. I usually get at least one, I put it in the notebook, and I let it sit for an indefinite period of time.
I type up my haiku on weekends, but I'm admittedly erratic about it, so right now there's a huge backlog. Maybe 1 in 100 haiku comes out just as I want it on the first try. I used to make myself type up every single haiku I drafted, but this year, I've let that go. I trust myself to know when something I've written isn't going anywhere. It's okay to let the duds go. I think it's freeing.
Generally, editing goes hand-in-hand with the submission process. For each haiku I'm thinking about, I take a close look at the ways I could improve it. Also, if I've taken a piece to my haiku group, I review the comments and see which ones have the most insight. I don't make changes every time; sometimes it takes me a few rounds before I see something should be a monoku, or that I need an entirely different word.
How do you approach reading haiku?
Most of the time, I simply read for the sake of reading. After getting two master's degrees, it's important to me that reading is something I do for pleasure, rather than another project. I enjoy reading haiku, so I read haiku. I do like to have a pen nearby so I can note haiku that stood out to me, but that's it.
That being said, when working on The Culinary Saijiki or preparing a workshop, I have a goal-oriented approach to reading. In that case, I'm usually rereading books I've read before. In that case, I'm deliberately seeking out haiku that I think are excellent examples.
I think there is great value in deliberately reading with a critical eye. Reading haiku with an emphasis on analyzing the poems helps you understand how and why the poem is effective (or ineffective, but I rarely teach by negative example), as well as better understand what you do and do not like. I took more of that approach in the past, but as I said, I've had too much formal education, so that feels like homework to me now. I'll do it as part of a class or study group, but it's less a part of my creative life right now.
What are some of the fun ways that you have used or experienced haiku?
I've been participating in Poetry Postcard Fest for a few years now. The first two years that I participated, I wrote general free-verse poems, but last year, I started writing haiku exclusively. I only occasionally receive haiku from other participants, but the point for me is that it's a fun way to write and share haiku.
A few years ago, I made mini-broadsides of several of the haiku I'd written on hikes and camping trips with my partner. (I forget the specific occasion, but I think it was Valentine's Day.) While he was out, I placed them in different areas around his apartment for him to just happen upon. That's one of my favorite things I've done.
What is your favorite haiku that you have written? Can you share a story behind it?
feral bee hive
the whole earth humming
beneath our feet
I've had a few encounters with wild honeybee hives on hikes. It's always a magical experience. This haiku was inspired by a hike my partner and I were on at a preserve in south Austin. The climb was fairly steep, and there were log staircases that had been built into parts of the trail. We came to one set of log stairs and we saw that feral honeybees had built a hive beneath the bottom step. I had never seen a hive built into the ground before; only those that had been built into trees. This haiku always brings me back to that moment of surprise and delight.
I greatly enjoyed participating in your live podcast of The Culinary Sajiki at Haiku North America this past summer. Congrats on the second year of your podcast — how exciting! Can you tell us how you came up with the idea of combining food and haiku? Where do you get your ideas for your podcast? How do you keep things fresh?
The issue for me is actually how I stay on the topics I've assigned myself! For season 2, I wanted to focus on classical haiku, but if you've been listening to the seasons, you know that I'm constantly diverting from that. But that's also very on-brand for me. It's easy for me to keep things fresh because eating is a necessary part of the human experience, and yet it hasn't been covered extensively in haiku scholarship, so there's lots of uncovered ground there.
I will say that this probably isn't a forever project. I've always had an end goal, which is to produce a hard copy food saijiki [food kigo, or food season words] in the vein of William J. Higginson's Haiku World: An International Poetry Almanac. During season 2, the structure of the book project is starting to come together. I also feel like I've really honed my scholarly focus on the topic. I know there will be a season 3 of the blog and podcast, but I'm not going to guarantee anything beyond that. There are other aspects of haiku that I want to explore, so I don't want to just be the food person for the rest of my life.
Your latest poetry collection, Postcards from Texas, will be published soon with Cuttlefish Books. What can you tell us about your new book? You've lived in Ohio and Missouri as well as Texas. How and why did your time in Texas inspire this collection?
I lived in Texas for nearly fifteen years. After my first semester of grad school, I visited a college friend who had moved to Austin, and it was love at first sight. A year and a half later, I finished grad school and moved out there. I didn't even go to my graduation. I had written poetry since I was 12, but Texas was where I found the commitment, inspiration, and mentorship to focus on poetry as my primary creative mode. Texas is the foundation of my creative life.
At the time that Cuttlefish editor Joshua Gage invited me to submit a manuscript, I was a few months into my life in St. Louis, and in a creative dry spell. I hadn't lived in Missouri long enough to know how to write about it. At the time, I was also the sole earner in a stressful job I hated. My partner and I were living together for the first time, and we had just bought a house. It was a real emotional pressure cooker, and I couldn't write.
But I had at the time 500 haiku written during my last few years in Texas, and some of them were even good! I was also grieving the life I'd left behind, so putting this chapbook together was a way to process some of that emotional upheaval. I created a loose structure around my final year, starting in August and ending in June. The manuscript became a container for all the conflicted feelings I held: an unshakable love for the place I lived, the knowledge of why I couldn't stay, and the sadness that bubbled up from that.
What haiku-related project are you currently working on that brings you joy? What do you like about it?
I generally organize my poems by year, but also in my writing folder is a subfolder called "Lunch Poems," since I draft so many poems during my lunch walks. Frank O'Hara's Lunch Poems is one of my favorite books, and I've been thinking this year about how to structure a haiku collection in that vein. That's very much a proto-idea, though.
I'd also like to start writing more haibun. Sometimes, I want to express more than haiku can contain, and want to explore how I can do that through a mix of prose and haiku. I think once I wrap up season 2 of The Culinary Saijiki and am on a little break, I'm going to delve into Haibun: A Writer's Guide.
For those just starting out, what advice would you give?
I came to haiku from mainstream poetry, and so I'd like to direct my advice to people who might have a similar background.
First, if you were educated in the United States and you learned about haiku at all, you probably received information that was at best oversimplified. The information I received barely scratched the surface, and I know many U.S. poets are in the same position. Assume that you have a lot to learn.
Second, recognize that many of the poetic devices and techniques that serve you well writing mainstream poetry don't function the same way in haiku, if they work at all. For example, using repetition in such a short form is more difficult than in a long poem. I consider the use of metaphor to be an advanced haiku technique rather than something beginners study. Don't simply cram your standard poetic devices into three lines. I don't mean give up on them entirely, but recognize that you're going to have to re-learn how to use them.
Finally, recognize that haiku is not necessarily a sentence that runs across three lines. It's not just three lines of free verse. It's more than just direct observation. It's a challenging form that requires the same level of practice that you'd put into mastering sonnets. Just because you've already got skill in other forms of poetry doesn't mean you won't have a learning curve writing haiku.
Anything else you'd like to share?
I think one of the best things you can do for your creativity is to be prepared, just like you'd pack enough snacks and water for a hike. My small haiku notebook goes everywhere with me, along with my favorite pen. I don't expect to write something new every day, but I have set up the conditions that make writing every day possible. And if it doesn't happen, that's fine. The point is that I have the habit and structure that make it easy for inspiration to arise. (If you prefer to compose on your phone, make sure your battery is charged!)
On the flip side, it's also important to not get hung up if conditions are imperfect. Sometimes I forget my notebook. I switch bags for the day and don't transfer everything over. It's fine. Sometimes my favorite pen runs out of ink. It's fine. I can scrawl a haiku on a napkin using whatever pen I can find. I can draft a haiku on the back of my hand if I really need to. Part of being prepared is also being ready and willing to improvise if you have to.
Ultimately, I'd like to invite people to be gentle and compassionate with their creativity. I know that many of my writing teachers across genres taught an adversarial approach. But that approach is based on the idea that you are inherently lazy or distracted, and you have to fight your worst impulses to force yourself to sit down and churn out a certain number of words or lines. I'm not interested in that anymore. We are inherently creative, and we will inherently sit down and do our work when, rather than fighting ourselves, rather than being harsh with ourselves, we nourish our creative lives.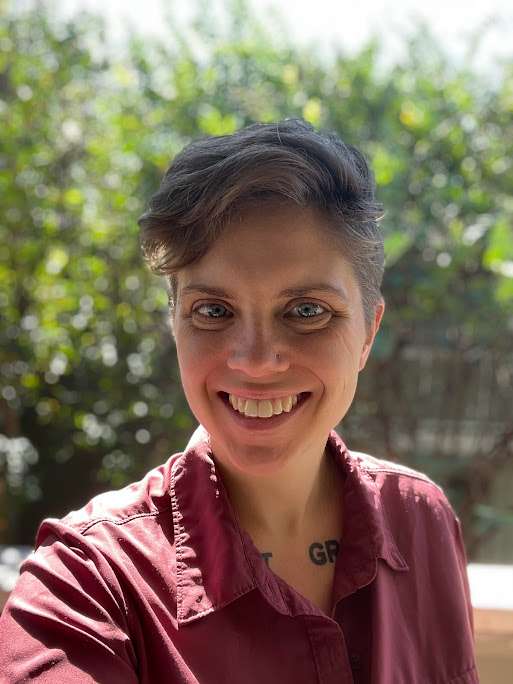 Allyson Whipple is the creator of The Culinary Saijiki and Haiku Girl Summer. She also serves as the newsletter editor and Midwest Regional Coordinator for the Haiku Society of America. Before moving to St. Louis, Allyson was active in the Texas poetry community, serving as board president of Borderlands: Texas Poetry Review, and co-edited four editions of the Texas Poetry Calendar. She is the author of two free-verse chapbooks: We're Smaller Than We Think We Are (Finishing Line Press, 2013) and Come Into the World Like That (Five Oaks Press, 2016).
We'd love to hear from you in the comments. The Haiku Foundation reminds you that participation in our offerings assumes respectful and appropriate behavior from all parties. Please see our Code of Conduct policy for more information.