HAIKU DIALOGUE – Simply Precipitation (1)
Simply with Guest Editor Craig Kittner
Simplicity is one gateway to a balanced mind.
The world sorely needs balanced minds to mitigate all this conflict.
Haiku is uniquely suited for the cultivation and dissemination of simplicity.
In this round of Haiku Dialogue I'm seeking works that invoke the simple perfection of a moment in time.
The successful haiku will be formed out of love for what is not everlasting, but impermanent.
Below is Craig's selection of poems on the theme of simply precipitation: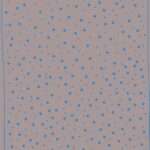 What gives haiku its ineffable spirit?
The natural answer is nature, but that word is swollen with knottiness.
Rather, let's say, it is things of this Earth observed – unadorned and unromanticized.
What then can we say about haiku's form and avoid getting mired in controversy?
Let us just say that haiku is grounded in juxtaposition, compression, and restraint.
Humanity tends toward gluttony when it comes to words.
Let's engage in nourishing our spirits simply.
Laid out below are my selections for this week.
Next week there'll be 12 more with my comments.
the days fall
on each other –
thin rain

Silvia Bistocchi
Umbria, Italy

autumn rain…
the way back
to myself

Steliana Cristina Voicu
Romania

A short-lived quarrel –
the lingering scent of
summer rain

Caroline Ridley-Duff
UK

open umbrella
a fish collecting rain
in its mouth

Lynda Flint
West Yorkshire

whispering the daughters awake spring rain

John Pappas
USA

autumn rain
using the umbrella
mother used

Stephen A. Peters
Bellingham, WA

snowflakes
in Binche lace
mandala

Tsanka Shishkova
Bulgaria

sixty beats-
rain patter
on the eaves

Angiola Inglese
Italy

on and off rain
a halt in the flow
of my ink

Jackie Chou
United States

today's drizzle –
a touch of maple syrup
on soggy waffles

Bonnie J Scherer
Palmer, Alaska USA

rain smell
in the rosehip bush
blackbird´s song

Mircea Moldovan
România

rain fog
she rewrites his name
on the car window

Daya Bhat
India

empty mind –
raindrop rings
on the lake

mente vuota –
anelli di gocce di pioggia
sul lago

Daniela Misso
Italy

under a whitened bush
the Buddha statue smiles–
listening to the snow

Lorraine Schein
Queens, NYC

between storms
the sound of something other
than rain

Helen Ogden
Pacific Grove, CA

waking to
slow drips of rain
eyes still closed

Eavonka Ettinger
Long Beach, CA

the last time
feeling the rain
on my hairless head

Herb Tate
Jersey, UK

soft rain
through the fumes
birchwood tea

Mike Fainzilber
Rehovot, Israel

cold rain
I shoo a moth
from my blanket

Sharon Ferrante
Florida, USA

april
why has fuji
added snow

Charles Harper
Yokohama

rainpuddle
on the Suntuf roof
sparrows splashing

Lynette Arden
Adelaide, Australia

summer grass
how I want to fall
like rain

Vandana Parashar
India

sleet on cartop
Max Roach's
jazz drumbeats

John Zheng
Itta Bena, Mississippi

six lanes of traffic
at a standstill
driving rain

Louise Hopewell
Australia

perfect sync
with heartbeats…
throbbing gutter

Luciana Moretto
Treviso, Italy

oak treetop
from a leaf to a leaf
raindrops sliding

Zelyko Funda
Hrvatska

the green grass even greener spring rain

Olivier Schopfer
Geneva, Switzerland

a double heart
for your homecoming
window fog

Arvinder Kaur
Chandigarh, India

spring rain –
if only I could get winter
out of my mind

Ana Drobot
Romania

hailstones
the homeless man's blanket
protecting his dog

Tracy Davidson
Warwickshire, UK

summer's end
rain beads on
the bramble's thorns

Nick T
Frome, Somerset, England

dew on a gun
still in the hands
geese arriving

Keith Evetts
Thames Ditton, UK

the robin drinks
from a cupped leaf–
spring rain

Lafcadio Orlovsky
USA

hail
another round
in the tumbler

Richard L. Matta
San Diego, California

late flurry
snowcapped
tulip blooms

John S Green
Bellingham, Washington

nimbostratus…
two raindrops balance
a spider's web

Marilyn Ward
Lincolnshire UK

absence –
the sound of rain
fills the room

Daniela Lăcrămioara Capotă
Romania

dark—
it is raining
under the streetlights

Yasir Farooq
Pakistan

sudden shower
ducking
as if it will help

Susan Burch
Hagerstown, MD

mayday
a raindrop plash
upon a paper boat

simonj
UK

morning drizzle
a candle flickers out
on his tombstone

Bona M. Santos
Los Angeles, CA

monsoon rain
the skyscrapers cut
short

Josef S.
Florida, United States

evening showerー
regretting the quick temper
under a camphor tree

Keiko Izawa
Japan

empty glasses
if it weren't for the rain
we would be silent

Eva Limbach
Deutschland

face to face with the stars
icy sidewalk

lev hart
Calgary, Canada

drizzle…
I attempt
a tap dance

Marina Bellini
Italy

a single raincloud
the snail's shell
mostly sky

Mark Gilbert
UK

cold drizzle
the dog who wanted out
wants back in

Polona Oblak
Ljubljana, Slovenia

melting snow
in the old photo
Mt Fuji

Kath Abela Wilson
Pasadena, California

first raindrops
on a pollen windshield
crackle glaze

April Woody
Virginia

bus station
raindrops fill
my pockets

Slobodan Pupovac
Zagreb, Croatia

window rain —
a thought clings to
two maple leaves

Richa Sharma
India

first drops –
the fragrance
of a meadow

Tomislav Maretić
Zagreb, Hrvatska

clouded mind
the scent
of sweet rain

Rehn Kovacic
Mesa, AZ

autumn fog
all of her memories
in sepia

Terri French
Everywhere, USA

light snow
smoke from our breath
lingers

Richard Straw
Cary, North Carolina

midnight rain
the pitter-patter of mice
in the attic

Cynthia Anderson
Yucca Valley, California

hail knocking
against the roof
all the mistakes I've made

Rachel Smith
United States

night train through a tunnel morning snow

Rupa Anand
New Delhi, India

summer desert
the icy touch
of artificial raindrops

Padmini Krishnan
United Arab Emirates

lemon drizzle
the taste of childhood
in the rain…

Adele Evershed
Wilton, Connecticut

still just a child
trapped inside
sideways rain

Christopher Peys
Los Angeles, CA

in the spring puddle
a snowflake
this short life

Marianne Sahlin
Sweden

a touch
for every petal
blossom rain

Ruth Holzer
Herndon, VA

still tapping
on the keyboard
patter of rain

Mike Gallagher
Ballyduff, Ireland

soft rain
remembering
the last time I saw you

Margaret Mahony
Australia

ghost town
the many graduations
on the watermarked walls

Wai Mei Wong
Toronto, Canada

April sprinkles
one last pour
from the toddler's teapot

Margaret Tau
New Bern, North Carolina

just spitting—
wilted nasturtiums
on a stump

Mariel Herbert
California, USA

pine forest
I match my steps
with dew drips

Padma Rajeswari
Mumbai, India

summer rain
cleansing the air
our divorce

Natalia Kuznetsova
Russia

dawn mist
rubbing my eyes
at the red sports car

Robert Kingston
Chelmsford, United Kingdom

fevered rain
the hiss of breath
from metal cans

Shalini Pattabiraman
Scotland, United Kingdom

summer rainstorm …
in one color
sky and sea

temporale estivo … in un unico colore cielo e mare

Lucia Cardillo
Italia

spring rain
I switch off
the car radio

Neena Singh
India

April showers
continue into May…
biblical

Bisshie
Switzerland

storm clouds …
young sparrows cling
to the hillside

Lori Kiefer
UK

all the colors
turning white . . .
snowstorm

Valentina Ranaldi-Adams
Fairlawn, Ohio USA

kissing
her burning forehead –
light summer rain

Cristina Angelescu
Romania

snowmelt —
i miss another chance
of letting go

Mona Bedi
Delhi, India

rain clouds gathering cancelled

Baisali Chatterjee Dutt
India

persistent drizzle
every slight
unforgotten

Helene Guojah
UK

waiting out
the river of rain–
another pint poured

Ann Sullivan
Massachusetts, USA

the taste
of his words
cold rain

Sue Courtney
Orewa, New Zealand

summer rain –
closing the umbrella…
a rainbow

Mihaela Iacob
Romania

our selfie
in a bluish mist
some bird's cry

Ivan Gaćina
Zadar, Croatia

sudden snowfall
—scampering back in
with white eyelashes

Sushama Kapur
Pune, India

a haiku about snow
and plums in bloom
blooms in a dream

Zrinko Šimunić
Hrvatska

clutching a pencil
and Big Chief tablet . . .
mist in her hair

Kathleen Trocmet
USA

spring cleaning
windows washed
by the rain

Mona Iordan
Bucharest, Romania

watering flowers
on the little girl's umbrella
spring rain

Barrie Levine
Massachusetts, USA

s
t
r
a
i
g
h
t
r
a
i
n

only those veggies
at lunch

Amoolya Kamalnath
India

tip of a grapevine
curled up inside
a dewdrop

kris moon kondo
Kiyokawa, Japan
Join us next week for Craig's commentary on additional poems, & our next prompt…
Guest Editor Craig Kittner claims a round-earther identity as an alternative to the ones the world would impose. While their feet feel the earth, their ragpicker mind works the trash heap that's their brain, pulling out words. Origami Poems Project, Shot Glass Journal, bottle rockets, and Acorn have recently hosted his work.
Lori Zajkowski is the Post Manager for Haiku Dialogue. A novice haiku poet, she lives in New York City.
Managing Editor Katherine Munro lives in Whitehorse, Yukon Territory, and publishes under the name kjmunro. She is Membership Secretary for Haiku Canada, and her debut poetry collection is contractions (Red Moon Press, 2019). Find her at: kjmunro1560.wordpress.com.
The Haiku Foundation reminds you that participation in our offerings assumes respectful and appropriate behavior from all parties. Please see our Code of Conduct policy.
Please note that all poems & images appearing in Haiku Dialogue may not be used elsewhere without express permission – copyright is retained by the creators. Please see our Copyright Policies.