HAIKU DIALOGUE – A Good Wander: The Art of Pilgrimage – Carpe Diem!

A Good Wander: The Art of Pilgrimage with Guest Editor P. H. Fischer
"Every day is a journey, and the journey itself is home." – Basho (translated by Sam Hamill, The Essential Bashō, Shambhala, 1999)
Ready to lose yourself in the wonder of wandering? If so, grab your rucksack, water bottle (filled with a bit of sake perhaps), a pair of good trail shoes, a sturdy walking stick, and, of course, your favourite notebook and pen.
Over these next two months, I'll share brief reflections and photo prompts from my Camino pilgrimage. This 900 km trek, from France across the Iberian Peninsula to Santiago de Compostela and beyond to the Atlantic Ocean, reignited a passion in me for haiku. I committed to composing at least one poem per day as a practice of being present to the moments unfolding along the way.
I'm not the first to scribble haiku while sojourning through villages, cities, mountains, plains, and sacred sites. Beginning with Basho (his Narrow Road to a Far Province remains the classic haiku travelogue), many poets including Santoka, Ryokan, and Kerouac, have taken to the open road to wander lonely as clouds, sing songs of nature (and themselves), and return to inspire others to join in on the chorus.
I invite you, likewise, to heed the poet's instinct to get outside to go within; to ramble with intent, to write, and to return from your journey renewed, perhaps even transformed. You don't need to go to Santiago, Jerusalem, Stonehenge, Graceland, Burning Man, or Matsuyama to accomplish this. Even a walk to the corner store can be a pilgrimage if experienced with our haiku senses attuned. Through the wonders of technology, we can journey from the comforts of our home if a physical jaunt is not possible. And I'd be remiss if I didn't mention that perhaps the most fascinating journey – navigating our interior landscape – can happen while sitting quietly on our meditation cushion.
It may be true, as J.R.R. Tolkien attested that "not all who wander are lost," but let's have fun trying. Isn't that the goal of both pilgrimage and art – to lose oneself utterly in the present moment? To experience the ineffable/transcendent/divine (pick your term), and at least try to transmute our experience through a creative medium like haiku?
Alright, enough talk! Let's get out wandering and writing. I look forward to reading your poems about real, imagined, imminent, interrupted, or eventual journeys. May the wind be always at your back!
next week's theme: Ruminations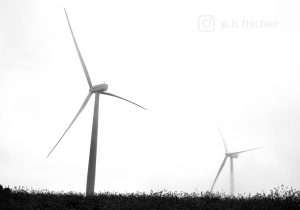 "Be still. Stillness reveals the secrets of eternity." – Lao Tzu
I felt a growing sense – the more I walked – that the Way to Santiago was slowly drawing me up into a liminal place where words fall away; where time in its usual chronological sense falls away; where I might fall away. What a strange and fabulous feeling – to fall into the quiet of nothingness.
The venerable Indian sage, Ramana Maharshi, once said that embracing silence means relinquishing one's self (one's ego) – giving up all the labels/identities we affix to ourselves. All that's needed in coming home to true Self is to be still.
In the Judeo-Christian metanarrative, it is out of stillness (ex-nihilo) that the Creator gives birth to worlds. In the Haida Gwaii creation myth, the world and its inhabitants arose out of the vast darkness of the ocean. Honoured as the navel of the universe in eastern tradition, this no-thing-ness is the still point of the turning world. Unseen, unnamed, unknowable, it is the source of all. It is all.
After all, what good is a house without the inhabitable space within its walls? What sound would a drum make if it were not empty inside? Can a flute make music without holes? What about us as we walk the path of life? After we open the last nesting doll of ego, what will we find?
This week, let's write haiku/senryu from this silence, inspired by the space between these words, from ruminations you've had on your own journeys, or from the impressions that arise as you view this photo of Spanish windmills paused in the morning fog. Be still, my friends, and create from that stillness. I look forward to encountering you in the words and spaces surrounding your poems.
The deadline is midnight Pacific Daylight Time, Saturday November 05, 2022.
below is Peter's commentary for carpe diem!
Your submissions this week compelled me to think deeply about existence, its complexities, brevity, and the heartfelt moments we experience during its allotted duration. Many of the poems chronicle the dying or death of loved ones, your own brushes with mortality, and/or the insights gleaned from reflecting on a subject that Steve Jobs once claimed as the single best invention of life for its generative agency in bringing about the new.
There was some welcomed comic relief in the submissions as well. A flirtatious barista, an animated garden buddha, a courageous skydiver, and a double-dipper at a senior costume party. These are sure to add some levity to an otherwise sombre selection.
I hope the poems inspire us in some small way to live each of our remaining days with intention, courage and gratitude. The gift of life is a treasure worth enjoying to the fullest.
Carpe Diem! Peter
winter now her last first snow

Alan Peat
Biddulph, United Kingdom
The subject of this monoku is now in the winter of her life, as the time of year likewise turns cold. The welcomed first flakes of the season (even I enjoy the first snowfall of the year) are especially poignant this year as they fall alongside the realization/resignation that this will be the last time she'll witness that joyful occurrence. What else will she never experience once more? How extra rich these events must be for one who can never savour them again. That said, this poem is a cold reminder that all of us have a terminal diagnosis. From day one. We know the fates have circled a date on our own calendar. An appointment unknown to us, yet indelibly marked in ink. Perhaps we too should enjoy each "first" occasion of the year as if it were our last.
catching …
releasing …

breath

Victor Ortiz
Bellingham, WA
A powerful three word, four-line poem. What is most striking to me is the locus of the poem's energy in line three. Devoid of words, the line acts as a caesura, a pregnant pause that, hopefully, is only an interlude and not a terminus. Within the void of line three, anything is possible. Renewed for another brief cycle or released from existence. Every time – thousands of times a day – we pause at line three. This profound poem invites us to be fully present to each breath, catching our next one with gratitude and reciprocity, releasing the gift back to whence it came.
potpourri
the afterlife
of lavender

Maxianne Berger
Outremont, Quebec
The scent of lavender fills a room (and a poem) long after the season of its growth has passed. Lavender is associated with serenity, calmness, and spirituality. This beautiful poem invites me to consider how the ethereal enwraps and infuses cherished objects. His old wool sweater. Her ever-present 35mm camera. Their favourite notebook. Fountain pens, coffee mugs, gardening tools. In what sense do these things keep the spiritual DNA of the ones who once held them? Long after a loved one is gone, the residual afterlife of their being lingers in what we hold and what we behold within the presence of absence.
autumn light
sound of wooden spoon
in the empty jar

Keiko Izawa
Japan
Grammatically, I wish there was an indefinite article preceding "wooden spoon" in line two. I didn't let that stop me from selecting this poem, and selecting it for commentary. I love it. This poem is like an auditory still life, as impossible as that may be. The earthy, dulcet tone of wood against glass or ceramic as it seeks what may have been in abundance in an earlier time (tea leaves, flour, rice, sugar, etc.) resonates elementally. As the soft autumn light sanctifies these simple objects of daily life, the sound of a wooden spoon tapping emptiness is a call to an awareness of the beauty of a life quietly drawing to a close.
morning walk
editing
my death poem

Srinivasa Rao Sambangi
Hyderabad, India
A new day! Perhaps it comes as a surprise – a miracle even – to the subject of this poem. Their walk now resembles a victory march, striding joyfully into the morning light, pausing only to revise their last poem into one more reflective of dawn's grace. In another reading, perhaps the walker chooses the quietude of an early saunter to meditate on what they know awaits them at the end of their life path. Or maybe the healthy morning routine of going for a daily walk is prolonging their life, staving off the poem's completion. There is, of course, a long history of haiku poets writing one last poem – a death poem – as the curtain falls on their life. Some of us will have that luxury while others of us will not reach for our pen in time. Either way, taking a moment each day, like this walker, to reflect on our last day, our last breath, our last words can be, ironically, very life-giving.
and here are the rest of the selections:
being a
being of
being

petro c. k.
Seattle, Washington

seizing the day the shimmer of an hour

Pippa Phillips
Kansas City, MO

coffee diem!
I attack the crossword
with a pen

Margie Gustafson
Lombard, IL USA

YOLO…
the barista's #
on my sleeve

Peg Cherrin-Myers
Franklin, Michigan

I love you
my deathbed confession
decades early

Susan Burch
Hagerstown, MD

atop the mountain
each passing cloud
someone I love

Ram Chandran
India

after chemo
practicing his new
Morris dance

Ella Aboutboul
West Sussex, UK

dying sun –
suddenly on the street
karaoke

Luisa Santoro
Rome, Italy

morning smile
grandma's advice
to brushstroke a mood

Richard L. Matta
San Diego, California

taking nan back
to her homeland
white lilies

Louise Hopewell
Australia

holy chants –
till the end
mother's eyes listen

Neera Kashyap
India

not sure if she'll
come back when she leaves…
my breath

Vandana Parashar
India

All Souls Day
I kiss her headstone
remember her smile

Margaret Mahony
Australia

aged letters
my father still gives advice
from the grave

Pris Campbell
U.S.

spurring me on
underlined passages
in dad's old bible

Bryan Rickert
Belleville, Illinois USA

tattered and tucked
in my rucksack pocket
thanatopsis

Charles Harper
Yokohama

used bookstore –
the marginal notes
of an unknown poet

Milan Rajkumar
Imphal, India

chalk sidewalk sign
on the empty street:
this too shall pass

Sari Grandstaff
Saugerties, NY, USA

my mom speaks
of my first steps as
I help her walk

Eavonka Ettinger
Long Beach, CA

skipping game
another revolution
of blurring days

John Hawkhead
UK

a face
for every year
gone out the window

Herb Tate
UK

dimming dream
mimids zipping
out of sight

John Pappas
USA

colorful leaves
her complexion paler
by each day

Deborah Karl-Brandt
Bonn, Germany

lake in autumn –
slowly an oar undoes
a cloud

Dennys Cambarau
Sardinia, Italy

something of me
in the memory of a fawn
gone into the woods

Deborah Bennett
Carbondale Illinois USA

night fog
sinking deeper
into me

marilyn ashbaugh
edwardsburg, michigan

shadows lengthen…
a single rose's remains
on the windowsill

Marilyn Ward
Lincolnshire, UK

as if anything matters — wildflowers

Mona Bedi
Delhi, India

on the way to All Saints,
a poppy catches
my tears

op weg naar Allerheiligen,
vangt een klaproos
mijn tranen op

Guido De Pelsmaeker
België

painting a skull
for Day of the Dead
the lines on my face

Lorraine A Padden
San Diego, CA USA

costume day
knotting a tie
for her next life

Barrie Levine
Massachusetts, USA

each day
i look more like the corpse
i will be

Vijay Prasad
Patna, India

senior costume party
the skeleton goes back
for second helpings

Seretta Martin
United States

a gleam of madness
in an ancestor's eyes
in mine

Ruth Holzer
Herndon, Virginia

Grandfather Mountain—
walking past a howl
from the suspension bridge

Julie Bloss Kelsey
Germantown, Maryland, USA

humpback breach
didn't know i had a bucket list
until now

Kerry J Heckman
Seattle, WA

carpe diem
I seize
the straps of my parachute

Tracy Davidson
Warwickshire, UK

acrophobia
i look at the painted stork
looking to the sky

Daya Bhat
India

in the quiet of the night
the garden Buddha
ups and stretches

Ingrid Baluchi
North Macedonia

under the pillow the echo
of those poems

Bittor Duce Zubillaga
Basque Country

the day after
a nurse's perfume
wakes me up

Ravi Kiran
India

dawn birdsong
i rush to offer
the monk rice

Subir Ningthouja
Imphal, India

1000 paper cranes
getting better
with dad's diapers

Kaushal Suvarna
Pune, India

end of the year
my father's watch
keeps time still

Richard Straw
Cary, North Carolina

our life –
dew in the sun
of spring

la nostra vita –
rugiada al sole
di primavera

Maria Teresa Piras
Sardinia – Italy

child writes
her poem
in spring mud

Peter Mauk
USA

Leaves of Grass
in my coat pocket
boundless blue

Jonathan Roman
Yonkers, New York

cumulus clouds . . .
yesterday's rain rises
from the forest

Carol Jones
Wales

drifting away
……after the butterflies . . .
…………milkweed floss

Colette Kern
Southold USA

cliff walk . . .
me and the seagulls
owning the day

Lori Kiefer
London, UK

in the      stopped      brisk wind
no time to prepare for lost time

rs
Middletown, DE USA

so long
the dance lasts. . .
mayflies

Meera Rehm
UK

in the queue
a man performs tai chi
as he waits

Carol Reynolds
Australia

Zen ginko
the monk ahead of me lets
me press ahead

Joe Sebastian
Bangalore, India

Konpukuji …
tourists complain
there's no old pond

Keith Evetts
Thames Ditton UK

that old photo
no one to ask
names or shtetl

Jonathan Epstein
USA

flickering candle . . .
you said you'd do your best
to send me a sign

Marion Clarke
Warrenpoint, Northern Ireland

labyrinth walk
my shoulder brushed
by an oak tree

Maurice Nevile
Canberra, Australia

crematorium
a fist sized fir cone
into the greatcoat

simonj
UK

last train home
a handbill of funeral services
on the coach window

R. Suresh babu
Chikkamagalur, India

smiling as she says my eulogy gets shorter every day

Dan Campbell
Virginia

carved on her headstone
gram's ginger snap recipe
sweet inheritance

Margaret Tau
New Bern, North Carolina

All Souls Day
ants savor tamales
beside the tombstone

Caroline Giles Banks
Minneapolis, Minnesota, USA

leaving marigolds
on a roadside shrine
children smile

Annie Wilson
Shropshire, UK

always present . . .
mom's last words "we have
such great times together"

Kath Abela Wilson
Pasadena, California

happy hour
the color of the sky
in my glass

Adrian Bouter
the Netherlands

the wind in the leaves a cicada shell

Angiola Inglese
Rapallo-Italy

gasping for air
making peace
in quarantine

Didimay D. Dimacali
USA

pine needles
fall in soft snow
recent loss

C.X.Turner
United Kingdom

news of his death
mother slips
silently away

Sigrid Saradunn
Bar Harbor, Maine

unfinished stitch
needle pierces the heart
on a tea cosy

Teji Sethi
India

All Souls' Day …
mom asks me to put on
my dad's black hat

Florin C. Ciobica
Romania

endgame control + alt + delete

Sharon Martina
Warrenville, IL
Guest Editor P. H. Fischer (Peter) lives, works and plays in Vancouver, Canada, on the traditional, unceded territories of the Coast Salish peoples. He is the winner of the Vancouver category of the 2022 Haiku Invitational of the Vancouver Cherry Blossom Festival, and is grateful to see his poetry published in a growing list of haiku journals including The Heron's Nest, Modern Haiku, Frogpond, Presence, First Frost, Whiptail, Kingfisher, Prune Juice, Haiku Canada Review and others. His top passions (besides family) are walking and writing haiku. If he could, he'd leave on another 900 km ginko today!
Lori Zajkowski is the Post Manager for Haiku Dialogue. A novice haiku poet, she lives in New York City.
Managing Editor Katherine Munro lives in Whitehorse, Yukon Territory, and publishes under the name kjmunro. She is Membership Secretary for Haiku Canada, and her debut poetry collection is contractions (Red Moon Press, 2019). Find her at: kjmunro1560.wordpress.com.
The Haiku Foundation reminds you that participation in our offerings assumes respectful and appropriate behavior from all parties. Please see our Code of Conduct policy.
Please note that all poems & images appearing in Haiku Dialogue may not be used elsewhere without express permission – copyright is retained by the creators. Please see our Copyright Policies.