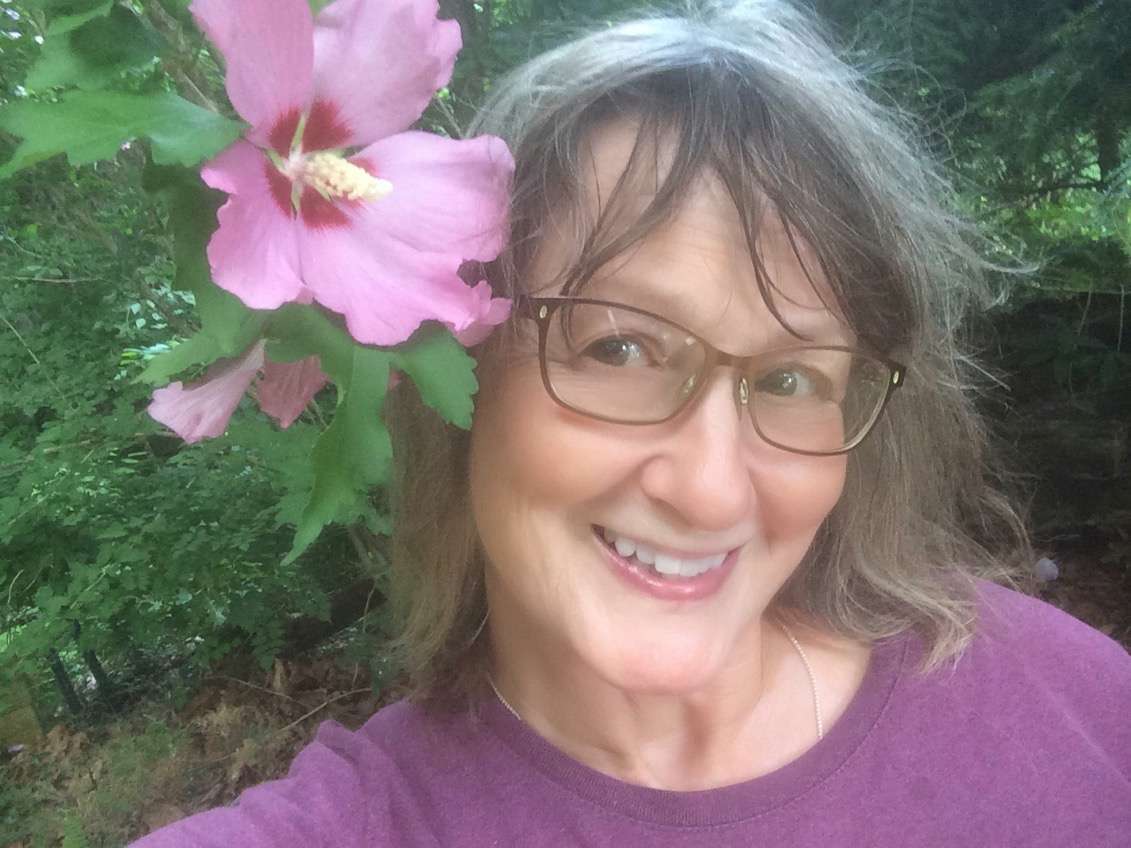 The Haiku Foundation honors the work of contemporary masters of the dual art of haiga: visual image wedded to haiku. This month's featured artist is Sandi Pray.
Sandi Pray is a retired high school library media specialist living a quiet life in the wilds of the North Carolina mountains and river wetlands of North Florida. As a vegan she is a lover of all life and the rhythms of nature.
Sandi's haiku, haiga and tanka have appeared in WHA Haiga, Daily Haiku, Daily Haiga, Simply Haiku, Modern Haiku, AHG, Frogpond, Cattails, Acorn, The Heron's Nest, Akitsu Quarterly, Hedgerow Poems, Brass Bell, Mann Library Daily Haiku, Under the Basho, Seize the Poem Anthology, DVerse Poetry Anthology, Fragments Anthology, Skylark, Moonbathing, Bright Stars, Atlas Poetica and Naad Anunaad: An Anthology of Contemporary World Haiku.
She is a past haiga editor for A Hundred Gourds and is currently tankart editor for Skylark Tanka Journal.